Trusted by

2000+
professional

services like you





Hear from Our Customer
Real stories from businesses that have transformed their client collaboration and project management with FuseBase.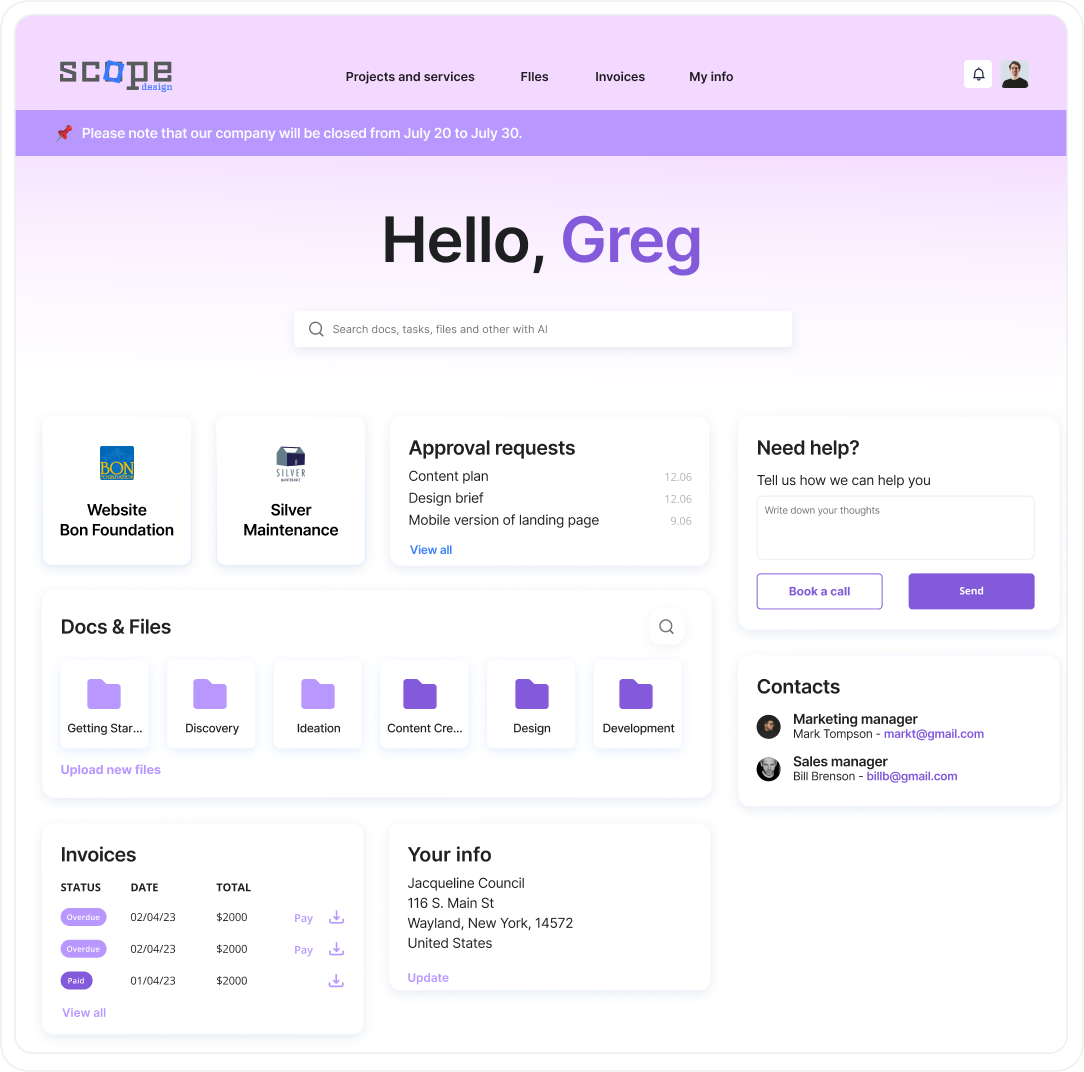 FUSEBASE SOLUTIONS
Striving for visual innovation, an efficient design process is crucial for standout client work. Our customized client portal will integrate all collaboration, boost productivity 20% and strengthen relationships, becoming an essential asset for our boutique firm.
"I'm excited about the intuitive project dashboard for tracking progress and gathering feedback", says Greg
FUSEBASE SOLUTIONS
As a coach devoted to client growth, our customized portal organizes all client interactions, freeing me to focus on their needs. With robust features optimizing my workflow, I can strengthen relationships and improve outcomes, elevating my consultancy.
"The ability to share materials and track progress take my coaching to the next level," says Rochelle